Return and Refund Policies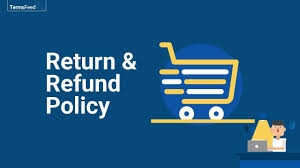 · We offer 100% FREE Returns within the 30 days of receiving your order.
· You can return the product for a Refund or for a replacement of the product
· The products should be in the same condition as received.
· 100% Money back or exchange guarantee.
· No returns accepted on the custom based orders.
· Contact the sellers and notify them before returning of the items
· If your shipment comes back to our store for any reason, we can ship out again for an additional shipping fee.
· To avoid returned shipments, please ensure that your shipping address is correct at checkout or get in touch with us before your order ships.
· Once the shipment goes out the door, we will not able to adjust shipments or delivery addresses.